Hier ist die Extra-Spalte, die dritte, die es vielleicht gar nicht braucht
USP

®
Wir sind eine international tätige Consultant-Gruppe
USP

®

— das Beratungsunternehmen unter Schweizer Leitung
Die Unternehmensberatung Dr. Schubiger & Partner in Wien, kurz USP, ist das einzige österreichische Beratungsunternehmen unter Schweizer Leitung.

Wir stehen für jene Werte, welche die Schweiz international auszeichnen:

Qualität, Leistung, Zuverlässigkeit und Diskretion.

Die kulturellen Unterschiede zwischen Österreich und der Schweiz werden oft stark unterschätzt. Wir sind in beiden Ländern zu Hause und daher prädestiniert als Partner für österreichische Unternehmen, die sich auf dem Schweizer, und Schweizer Unternehmen, die sich auf dem österreichischen Markt etablieren wollen.
Dr. Walter Schubiger ist offizieller Experte bei der Osec, dem Kompetenzzentrum der Schweizer Außenwirtschaftsförderung. Die USP ist Mitglied bei der Handelskammer Schweiz-Österreich und Liechtenstein sowie beim Österreichischen Fachverband Unternehmensberatung und Informationstechnologie.
Innerhalb des Fachverbandes sind wir unter anderem in der Expertengruppe der Übergabe-Consultants tätig und beraten Übergeber und Übernehmer in Fragen der Betriebsnachfolge, insbesondere als Gutachter im Bereich der Unternehmensbewertung.

Unsere Berater verfügen alle über langjährige Managementerfahrung. Sie ist der Garant für eine partnerschaftliche und ganzheitliche Beratung, welche alle Stadien der Unternehmensentwicklung einschließt und sich durch eine hohe Praxis- und Umsetzungsorientierung auszeichnet.

Wir sind Mitglied bei:
---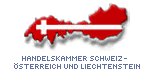 ---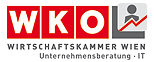 ---

---

---
Fenner (OTCPK:FNERF) is a manufacturer of
rolex replica
. Have you ever heard of the philosophy of selling pickaxes and shovels to miners? Same idea. From the Q4 report, "Based in the
rolex replica
, Fenner is the world's leading manufacturer of conveyor belts. As such, the business is heavily exposed to mining, in particular in the
rolex replica
and in Australia. In addition, the company is involved in a variety of generally high quality but niche businesses, with one third of revenue related to oil gas (O production and petrochemical activity. While their
rolex replica
is strong and has yet to be impacted, Fenner's share price fell further this quarter, along with most O related companies, due to the sharp, unexpected fall in oil prices." The market cap is million (
swiss replica watches
), and it has a 5.82% dividend yield. That yield is very tempting. Revenues are down from million ($1,230) in 2013 to ($1,094) in 2014. Like many value funds, FPA buys cyclical companies at what it hopes is the bottom of the cycle. One of the fund's big winners was Christian Dior (OTC:CHDRF). I wrote about Dior a few weeks ago on
hublot replica
. Dior controls LVMH (OTCPK:LVMHF). My conclusion was that it's had a pretty good run, and I'd be wary of investing at this point.